10 Health Benefits of Beets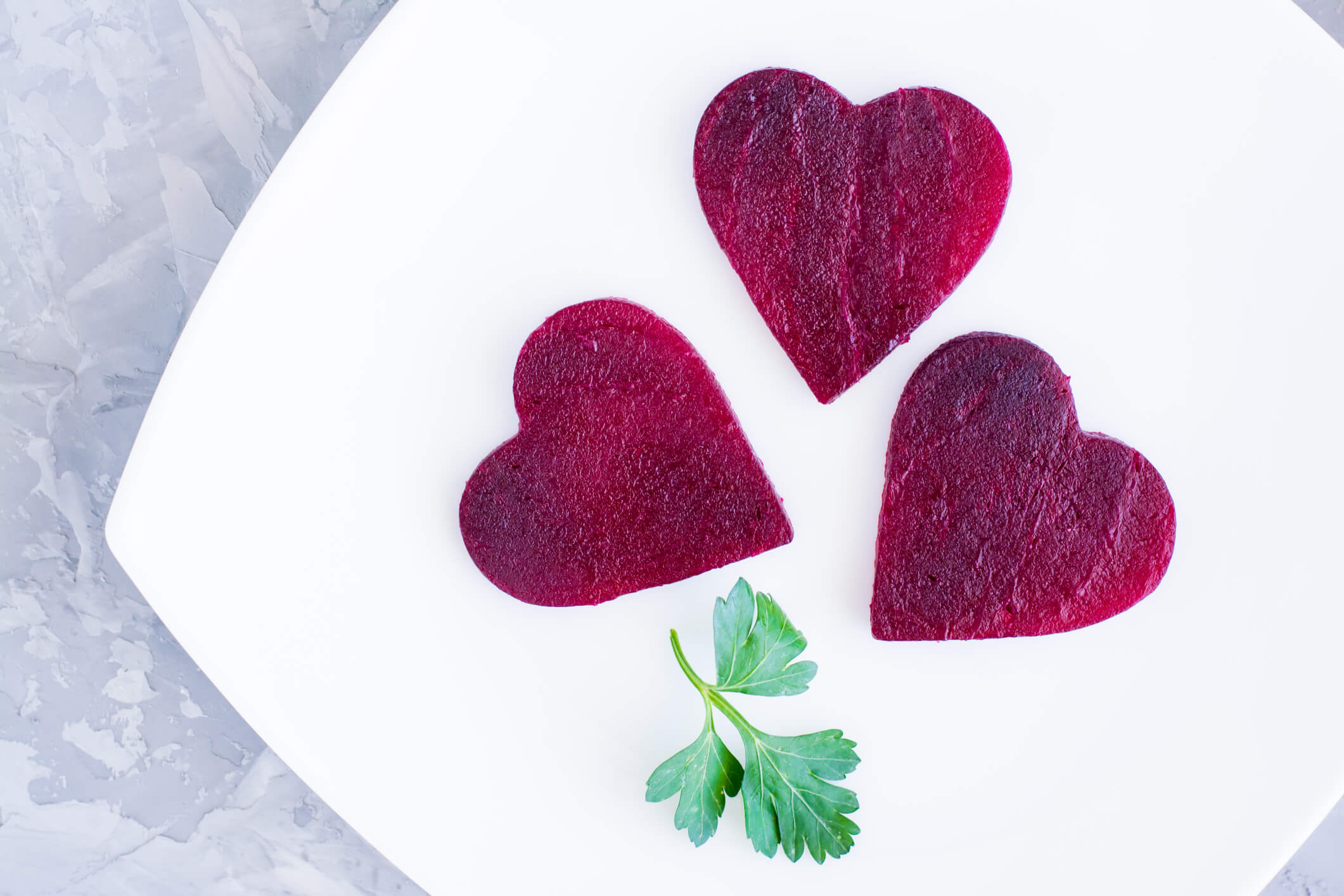 Beets have some amazing benefits for you:
Benefits of Beets #1 — They Are Good for Your Heart
Did you hear about the guy who stopped eating his veggies? His heart missed a beet. (OK, there's that pun I promised. Now I can relax and get back to work.)
Some participants were even able to reduce some types of blood pressure medication as a result. The overall function of blood vessels was also improved.
Benefits of Beets #2 — They Can Make You a Better Athlete
Benefits of Beets #3 — They Can Reduce Inflammation in Your Body
Inflammation is a factor in many health problems, including heart disease, cancer, and obesity.
Is it possible the improvement was just a case of the placebo effect? Not likely, because another randomized group was given oat bran powder as a placebo, and the group who ate the oat bran powder saw much less improvement.
Benefits of Beets #4 — They Can Improve Your Digestive Health
The fiber in beets resists digestion in the stomach and small intestine and travels more or less intact into the colon, where your health-promoting gut bacteria ferment it and use it for food.
Benefits of Beets #5 — They Are Good for Your Brain
Benefits of Beets #6 — They Have Cancer-Fighting Properties
Of course, we don't have to wait until cancer strikes to start taking advantage of the cancer-fighting properties of beets. And we don't need a prescription from an oncologist either!
Benefits of Beets #7 — They Boost Your Immunity
Benefits of Beets #8 — They Can Boost Your Libido
A European folk belief holds that if a man and woman eat of the same beetroot, they are destined to fall in love. (Kind of an ancient version of sipping a root beer float through two straws. In fact, some old recipes for making authentic root beer include beets among the roots used.)
Benefits of Beets #9 — They Are Good for Your Eyes
Benefits of Beets #10 — They Are Good for Your Liver
Beets have an abundance of nutrients that keep your liver healthy — such as iron, antioxidants, betaine, and vitamin B.
Potential Downsides of Beets
Beets have many benefits. But they may have a few negatives to consider:
They're very high in oxalates

. Foods high in oxalates can reduce the absorption of some nutrients, such as calcium. Iron is often thought to be influenced by oxalates, but not all studies support this. This doesn't mean you should avoid beets — it just means you should be sure to get calcium and iron from other sources. Too many oxalates can also increase the risk of kidney stones, especially in people with a predisposition.

They're relatively high in natural sugar.

Beets have a moderately high glycemic load. But a single serving of 1/2 cup of beets has a negligible effect on blood sugar.

They can surprise you the next day.

Don't panic, but I feel it necessary to tell you to remember when you eat beets. Beets don't just stain countertops and clothing; they also pass through your digestive tract over the next day or two. This is such a common occurrence that is actually has a name: beeturia.
How red your stool or urine will become depends on a few factors. For instance, how long beets are in your system, how many and what kind you ate, your stomach acidity at the time, and the presence of oxalic acid in your body from other foods.
But if things look red the next day, don't worry: You're probably not bleeding to death. You may simply have eaten beets with dinner.